Wella American Classics Case Study
Description: Haircolor, Lighteners, Care & Styling products for professional salon use.
Situation: Launch of Wella American Classics haircolor line extension called Cashmere. This was 6 new haircolor shades launched in both liquid & tube forms. Per Senior Brand Manager, Pat O'Donnell, the success of this project relied heavily on 2 distinct creative partners; Wella's ad agency and Image Works (IW).
Results/Benefits: The agency crafted the key visual and selling tag line & then Image Works took those 2 elements and created all of the pieces that brought this launch to life in market. IW created the secondary shelf display (comps as well as final specs & art for production), the in-store tear pad & shelf talker, all distributor and trade book advertising as well as a fabulous direct mail piece that went to thousands of brand loyal stylists. They also provided terrific graphic elements for our stage presence at our 2009 & 2010 spring trade show booths such as ISSE & ABS.
Image Works also produced valuable pieces for internal management & sales presentations. This included product images, comps of displays and POP materials. They also produced our Distributor Ad Kits for Cashmere which included assembling the cd's and prints needed by our distributors to advertise the product in market.
Products & Services provided in this project: Prepress, retouching & rendering services, display prototypes, digital asset management and all sales collateral materials.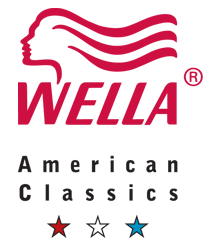 Project Manager comments: Pat O'Donnell said "There are two main benefits to working with Image Works on my projects: First, they clearly understand the professional beauty business and always illustrate a strong "sense of beauty" in the pieces they create. Second, they have the talent to take a picture and a selling line and turn them into all of the elements that make the product sell in market. They have the creative ability to take an image from an agency and turn it into pieces that communicate to all of our customers – Distributors, Stylists & ultimately, Consumers.